Dujiangyan Panda Valley
The Dujiangyan Panda Valley, or officially the Chengdu Field Research Center for Giant Pandas, is located in Baima (White Horse) Village, Yutang Town, Dujiangyan City, Sichuan Province, China. It is about 50 km away from Chengdu, the capital city of Sichuan province. It dedicated to panda preservation, with animal viewing and feeding sessions. The valley is a narrow strip with streams flowing through and edible bamboo for giant pandas. It is divided into three parts: the experimental area, semi-wild reintroduction area and reintroduction area.
As an affiliated agency of the Chengdu Research Base of Giant Panda Breeding, Dujiangyan Panda Valley was officially opened to the public in April, 2015. In the valley, the giant pandas are gradually reintroduced to the wild. During the semi-original wildness transition experiment, they temporarily live in dens that look like blockhouses.They will continue receiving training to complete this transitional stage until the researchers confirm they have the ability to return to the wild.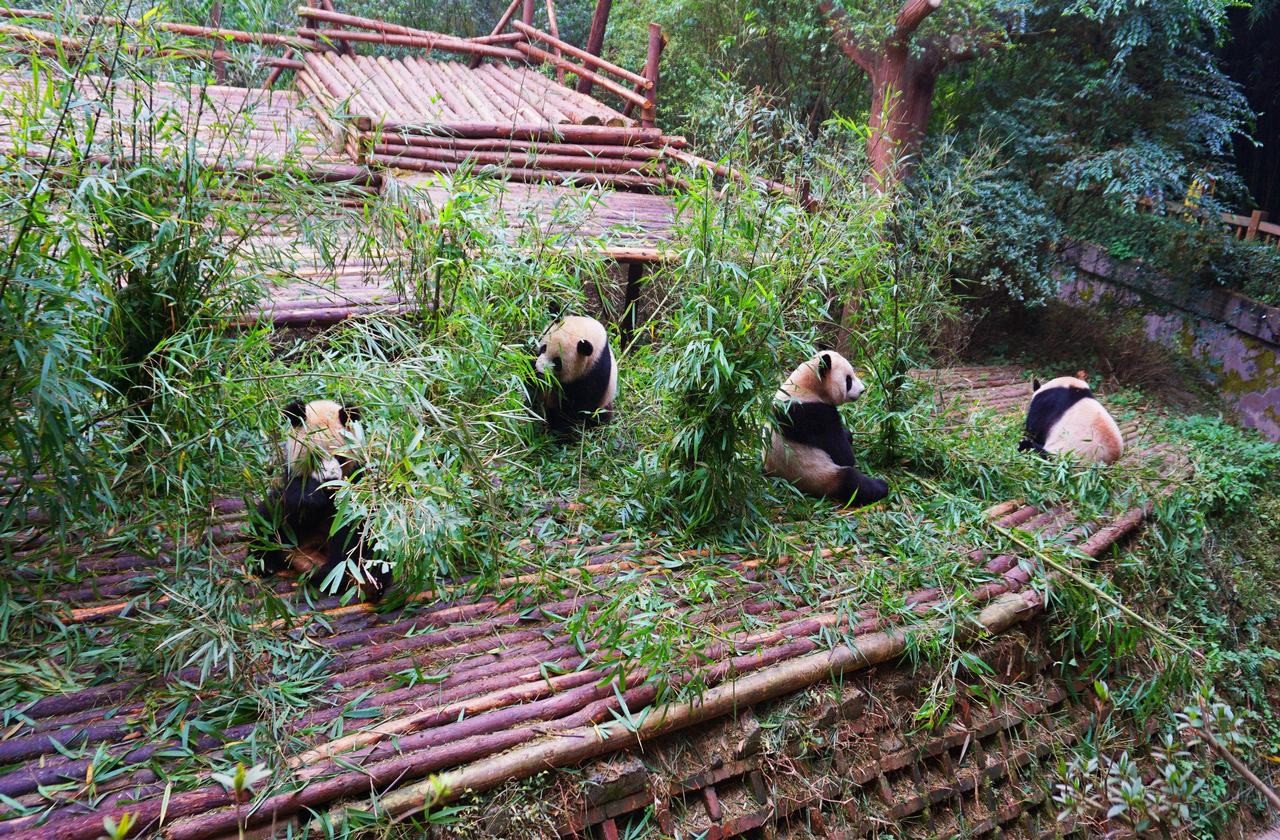 Visit Dujiangyan Panda Valley with Local Chengdu Tours
Need a car and driver for a day trip to Dujiangyan Panda Valley? Tell us what you want and we will design it for you or explore our special
panda tour packages
.
Start Designing Your Tour Now!

Getting There from Chengdu
1. Take the Intercity High Speed Train at Chengdu Railway Station and get off at Dujiangyan Railway Station. Then, hire a taxi to the panda valley.
2. Take a bus to Dujiangyan from Chengdu North City Bus Station, Airport Bus Station or Xinnanmen Bus Station. Then, hire a taxi to the panda valley.